You already know how important it is for your business to feature on the first page of a Google search results page but did you realise that your customer is looking for as much information as possible from this Google search? This is where Google's 'Featured Snippets' come in. And based on a recent study by HubSpot, content that has a featured snippet gets 2X higher click-through rates… and this is without paying for advertising.
In this post, we're going to walk you through how to make use of featured snippets in your own content so you can not only increase your Google rankings but also your ROI on content marketing efforts.
Let's dive in!
What exactly are google's featured snippets?
A featured snippet is a selection of content that is displayed on a search engine results page (SERP). The user doesn't need to click through to the link to see this content, it's shown right there in the search results.
These snippets are served above regular search engine results but below any ads. The goal is to serve the user better in helping them find the information they're looking for.
Here's an example of what a Featured Snippet looks like: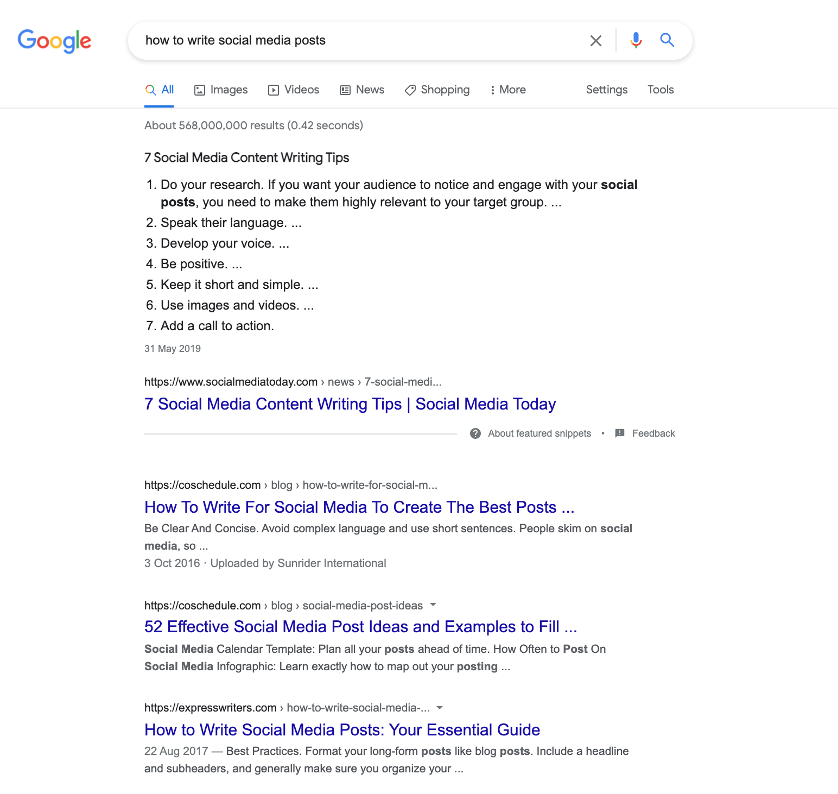 This content is pulled directly from within the page content. It will either be a high ranking page or a page that Google feel's is relevant to the information the user is looking for.
The example above only shows you one example of a featured snippet.
Different types of feature snippets
To take advantage of Google's featured snippets, you'll need to understand the different types of featured snippets that Google shows. The main ones that you'll see in a search result are:
Numbered list (as per our example above)

Paragraph

Bullet list

Table

Video
Let's look at an example of each so you know what type of content you'll want to optimise to appear in a featured snippet.
Paragraph featured snippet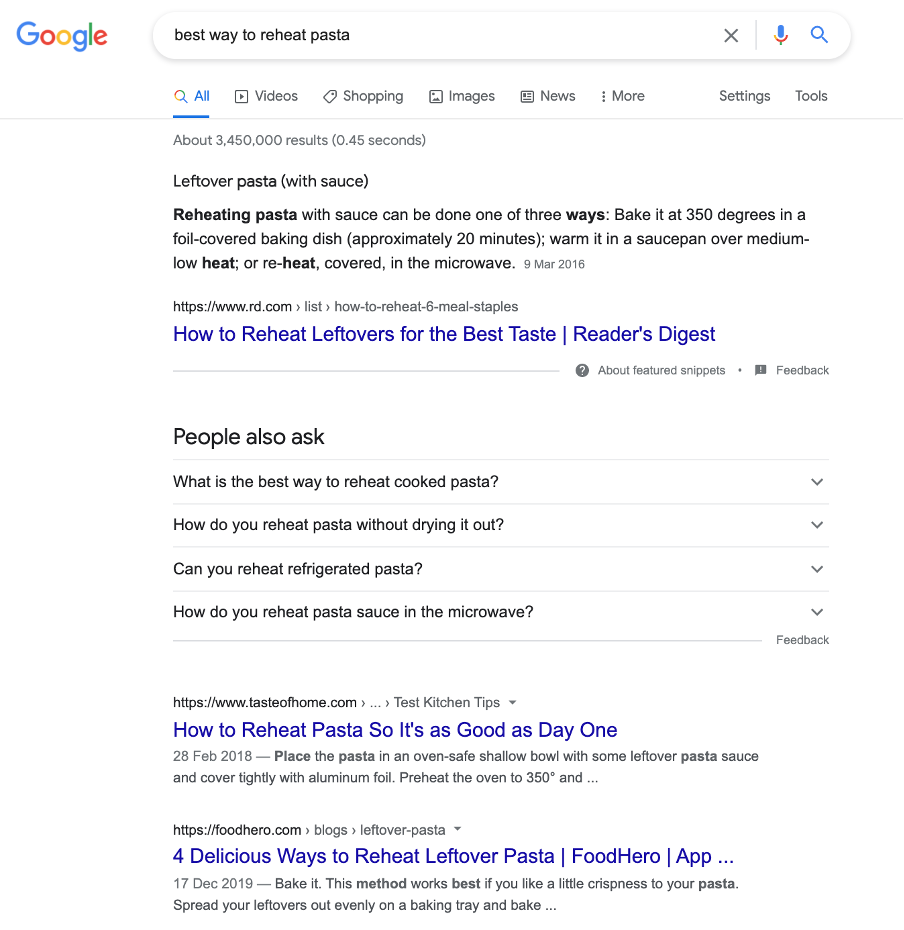 Bullet list featured snippet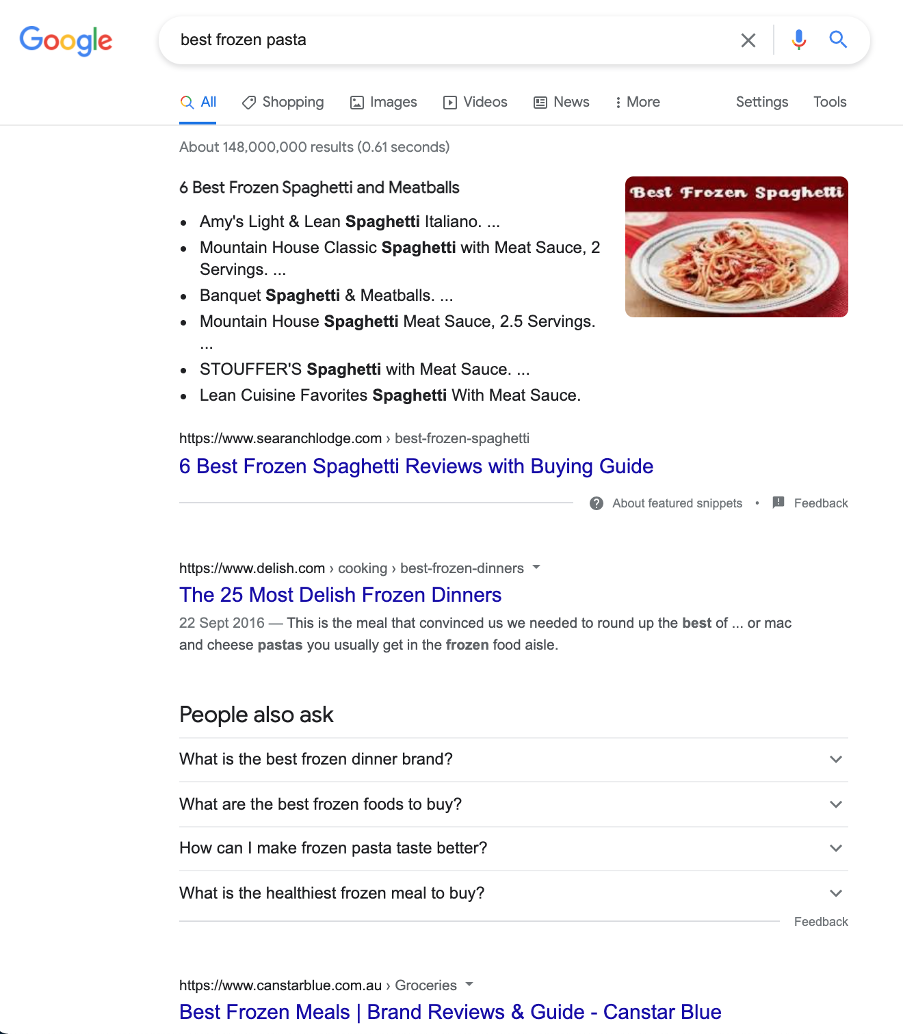 Table featured snippet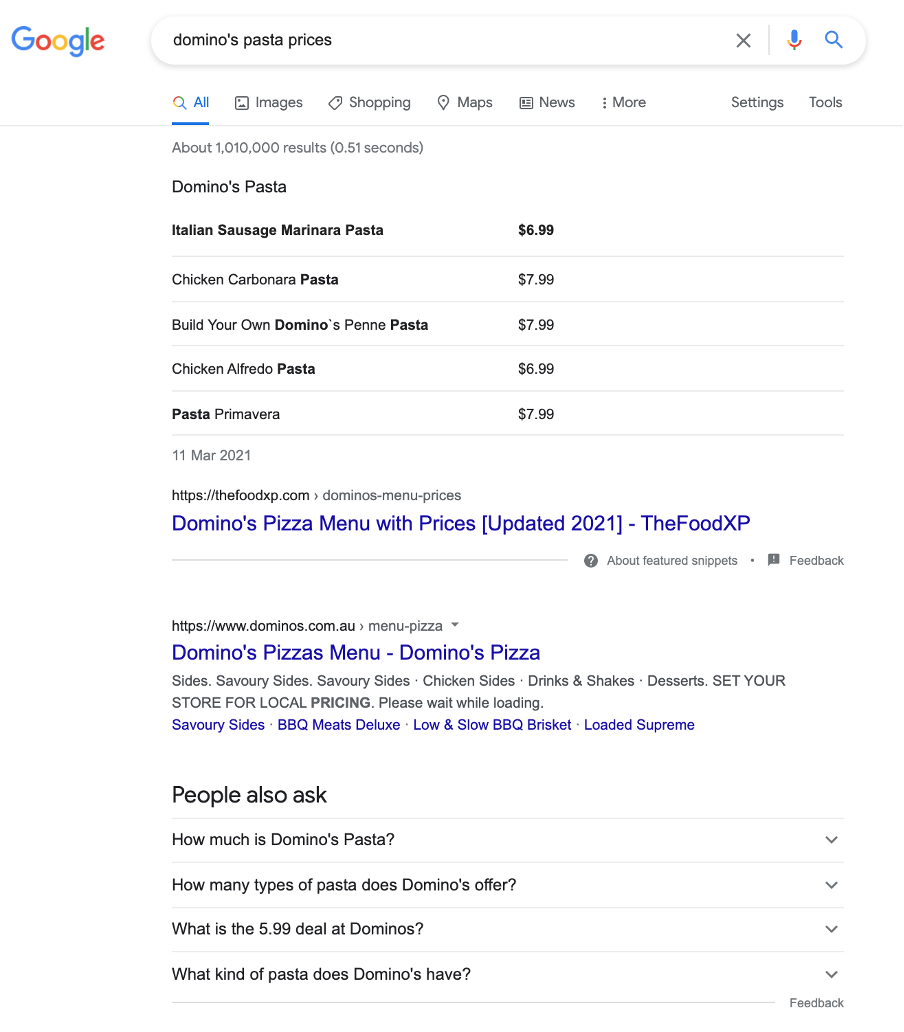 Video featured snippet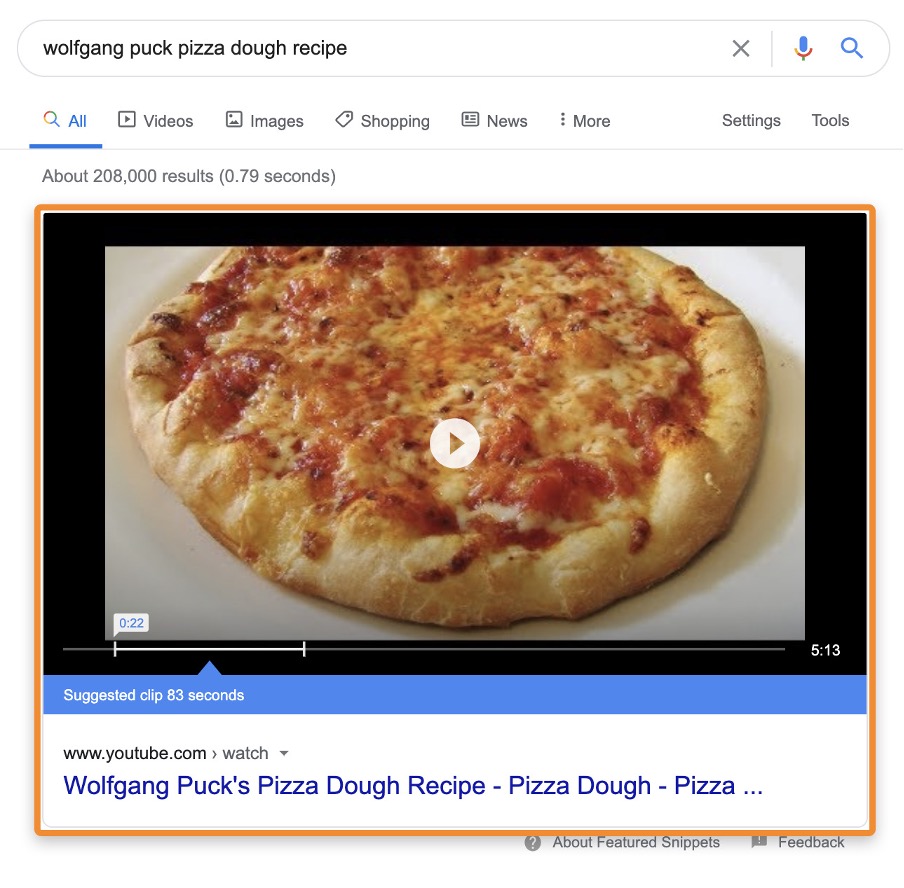 Now that you've got a clear understanding of the different types of featured snippets available, let's talk about how you can get your own content to appear as a featured snippet.
Before you do that though, it helps if you know whether you're ranking for featured snippets or not.
You can do this by thinking like your audience and typing a question they might have into the Google search bar.
Does any of your content show up in the results? Does it show up as a featured snippet?
Track those that do and those that don't.
But it's also an opportunity to see who else might be showing up in the featured snippet area and what type of featured snippet they are using. You'll easily find these under the "People also ask" area.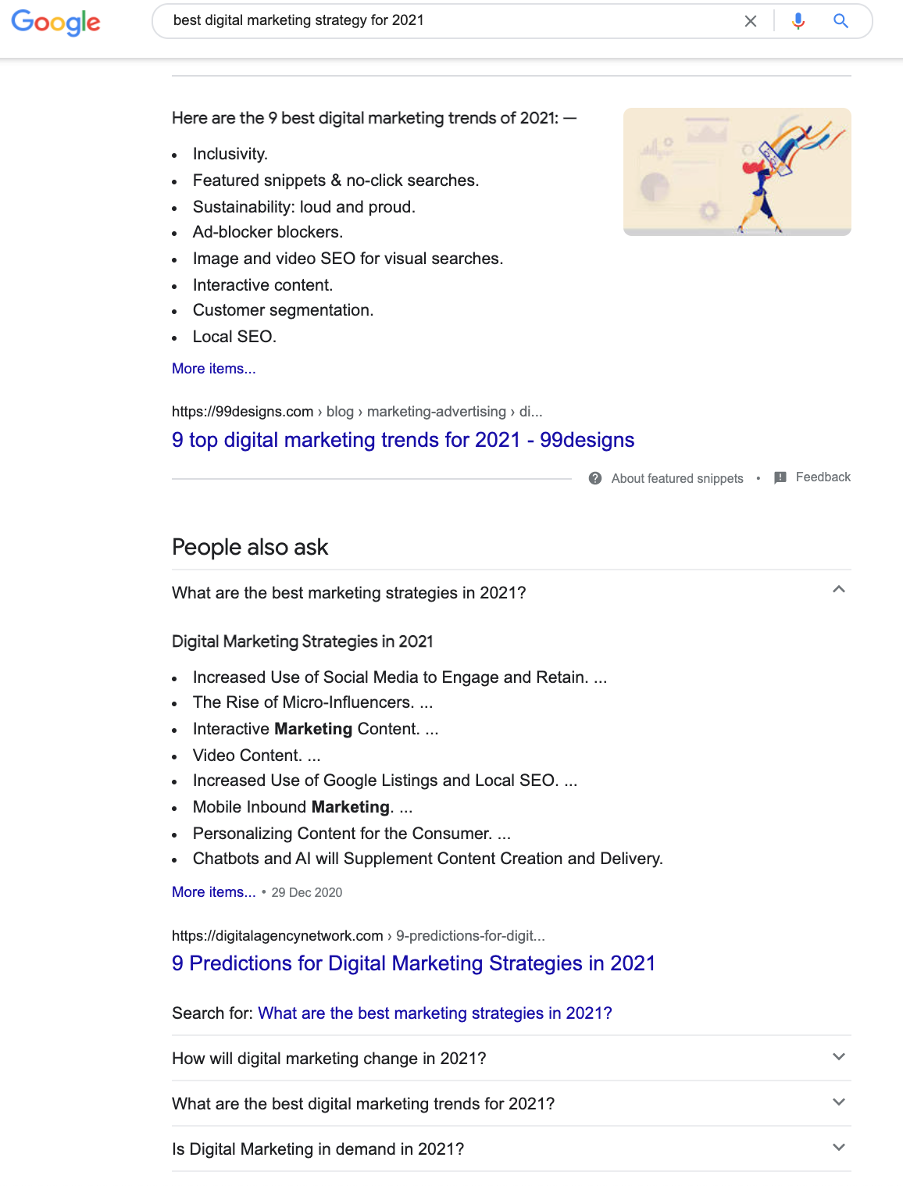 If you want to rank for that question or any of the others listed, follow the tips below.
4 tips for writing content that gets shown in a Google featured snippet
As we already outlined at the beginning, content that shows up as a featured snippet in a SERP can expect to get 2X higher click-through rates than a 'regular' SERP.
But how exactly do you go about getting your content to appear in a featured snippet?
Follow these four tips!
#1: Include important information within the first 25% of your content
You'll notice that a lot of featured snippets involve either a numbered or bullet-style list. That's because this is one of the easiest ways to get your content in a featured snippet.
The key to this is to create a list with an H2 heading tag early on in your content.
For example, if you're writing a how-to blog post, you might want to include a quick list of the main points you'll cover before you dive into your main blog content. Make sure that your target keyword is in that H2 tag as well.
#2: Target question-based queries
When developing your content marketing strategy, focus on creating content that answers questions.
As we mentioned above, by doing a quick search on questions you believe your customers have around your product or service, you're likely to find more related questions under the "People also ask" area.
Write content that is focused on those questions as long-tail keywords and optimise your content for the feature snippet type that fits best.
#3: Add more related questions
Once you've got a piece of content that has a featured snippet, it's likely that it will also be featured in other related queries.
This is where you'd want to make sure your content is structured in a way that answers more related questions in the one piece of content.
This is where you can update a piece of content and create a content pillar post that answers multiple questions. This will increase your ability to show up for multiple feature post spots for different search queries.
#4: Pay attention to word count
When you're writing a section that you want to show up as a featured snippet, you'll want to focus on keeping it concise. Google wants to feature content that is easy to digest.
While there is no magic word count, according to SEMrush, the most common featured snippet length is between 40-50 words.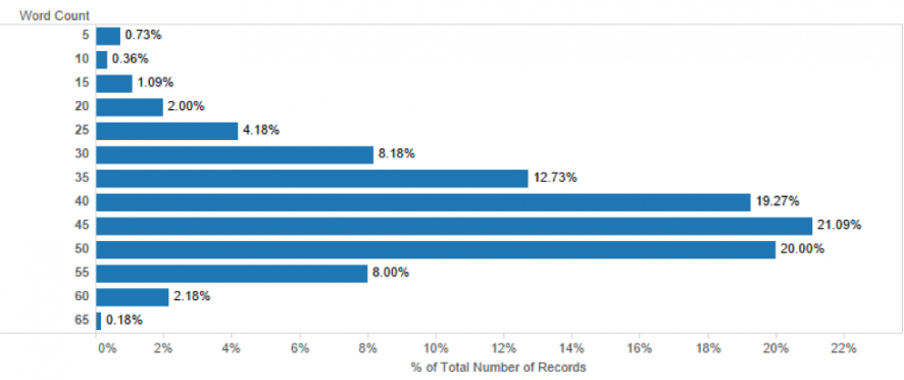 This is why you'll want to pay attention to your content and keep it around 50 words.
Google Featured Snippet Optimisation Support
If you want to increase your digital marketing effectiveness without having to increase your ad spend, optimising your existing content for featured snippets makes good business sense.
If you find this all a little outside your comfort zone or you're not sure where to get started, we're here to help. At ClickSquad, we grow our clients' brands through performance-based digital marketing strategies, including helping you rank on the first page of Google and achieve the coveted featured snippet results.
Get in touch today, and we'll talk you through the next steps to get your brand noticed online.